Magnetic Cups Make Drinking Fun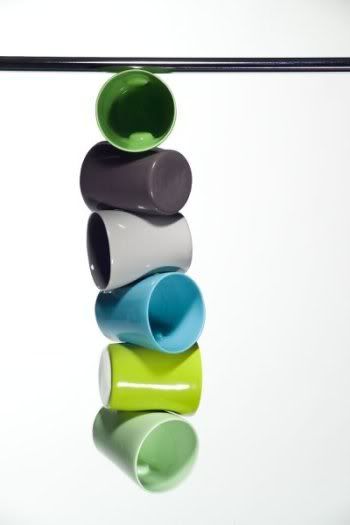 stalactite cupsstalactite cups



The latest from Denver based INV/ALT design is this set of chain link magnetic cups. Perfectly sized for a couple shots of espresso, sake, or a spot of tea, these small ceramic cups come with magnets embedded in either side, so you can hang them off your refrigerator, or link them together to add a fun and functional sculptural element to your kitchen.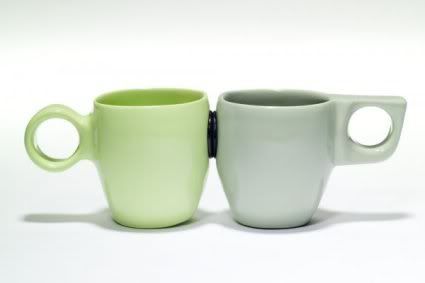 kiss kisskiss kiss




Angela Schwab is the mastermind behind these creative pieces, "specializing in INVention of new forms through ALTeration of existing objects" to enhance our interactions with everyday objects.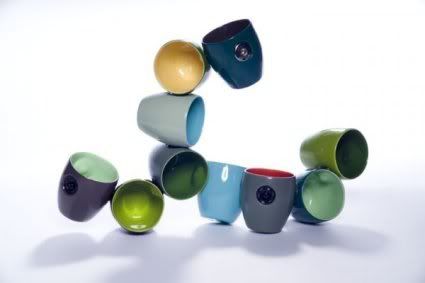 oh, snapoh, snap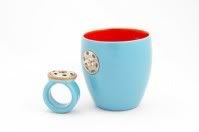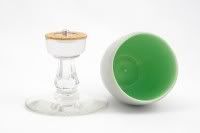 Among her other works is the snap cup, similar in design to the magnetic ones, only a bit snappier, tee hee. The first variety has snaps on the side and comes with a cork-cushioned handle to ensure a snug fit, while the other kind snaps onto a glass stem. Each piece is slip-cast and hand finished, and there's plenty of opportunity to mix and match, pairing together different-handled cups to create a set, or just playing with colors and styles. Neither variety is dishwasher or microwave safe, but they work with beverages just fine.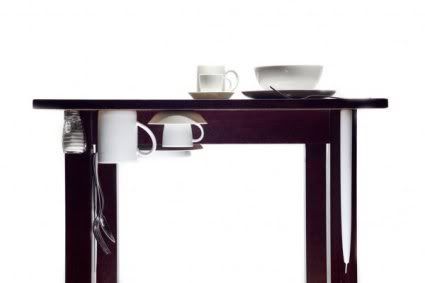 Table + Ware = a Bit of Weirdness...Table + Ware = a Bit of Weirdness...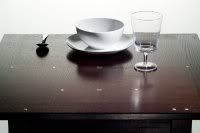 And lastly, I feel compelled to mention another, notably peculiar, concept of INV/ALT's, entitled Table + Ware. This remarkably unconventional piece utilizes neodymium magnets embedded in the ceramic pieces and the table to keep all tableware in its proper, symmetrical place. There's even a magnetized place for storage underneath. Imagine your dinner guest's surprise when you pull out a whole place setting (plus a candle) like magic from beneath the table. That should at least prepare them of the shock of watching their pasta slide across the surface to situate itself perfectly in front of them. Good times!